Blond Amsterdam Website Online
22 March 2009
After a few weeks of testing and beta versions, the Blond-Amsterdam website is online in it's complete version.
I build this website with Timo Kuilder of Zwarte Koffie. It was very nice to work in a two member team, it is nice to be so agile, the project grew from a 'small website about the brand' to a big webshop with all their products (over 200) all their stores (over 300) send a friend and a contact form.
Features:
Flash Webshop with Payment module (IDeal and CreditCards)
Multilingual (English/Dutch)
Products can be out of stock / not available online
Nice way to search for stores (hand drawn map)
Visitors statistics:
It's nice to see how much the end users like the website, on the official user group (blondamsterdam2008.hyves.nl) were a lot of people that loved the website. And you can see that in the statistics of the website.
33% of the users comes back after a visit.
A average user is almost 7 minutes, which is pretty long, in that time they see 62 pages.
In one month we got 31,530 visitors and 1,960,953 pageviews.
A thing I didn't expect was the amount of send a friends, 1,271 in one month.
Check it out:
www.blond-amsterdam.nl
Screenshots: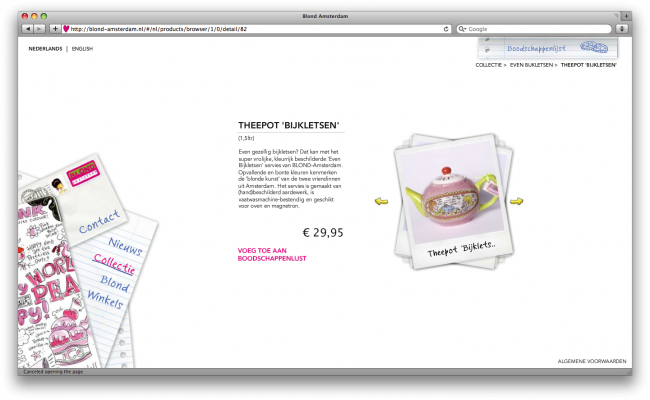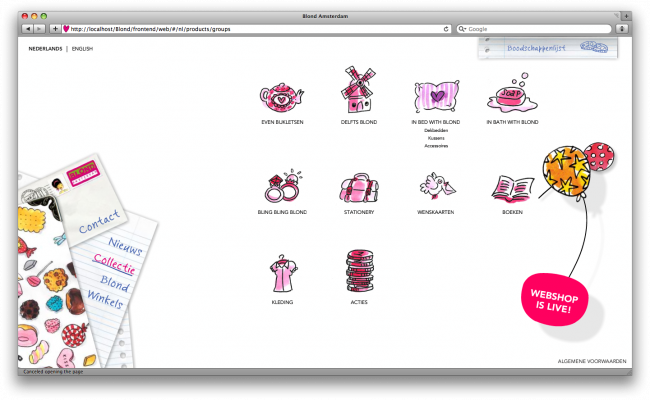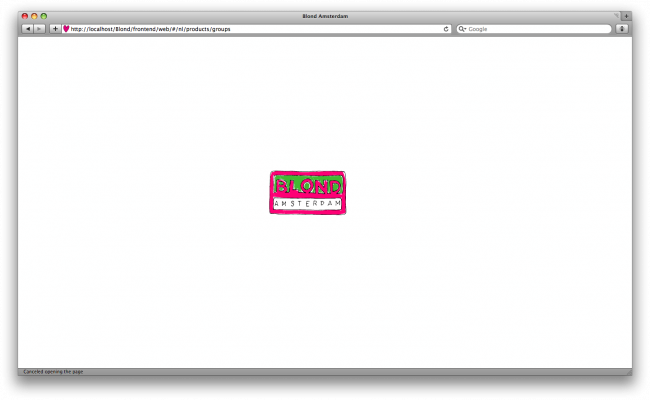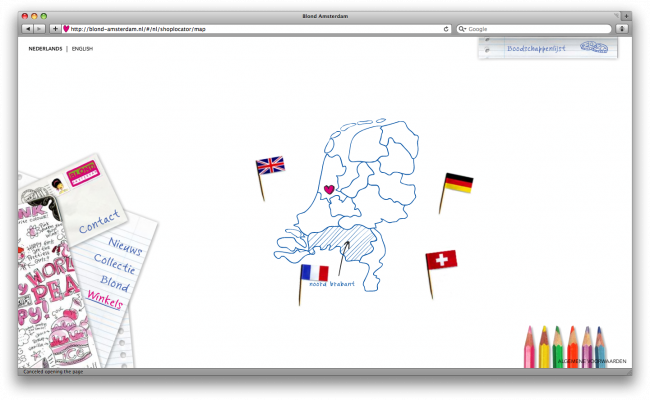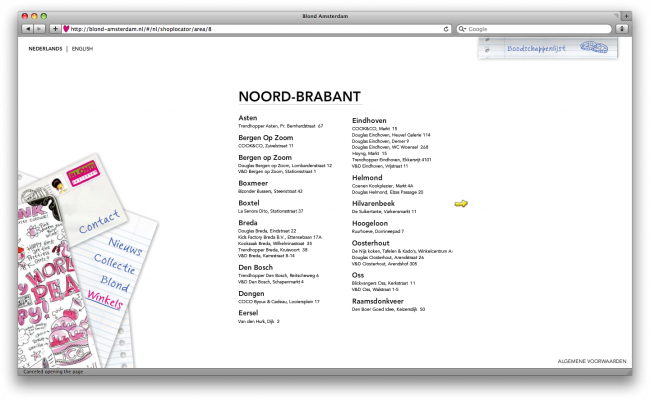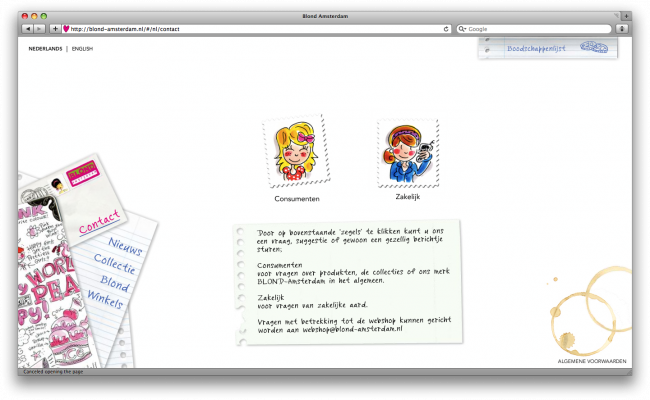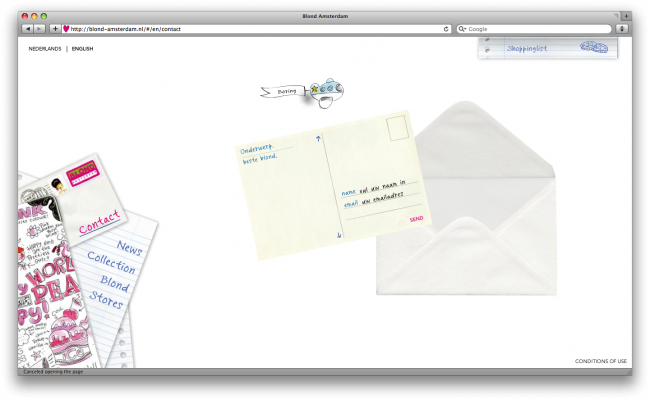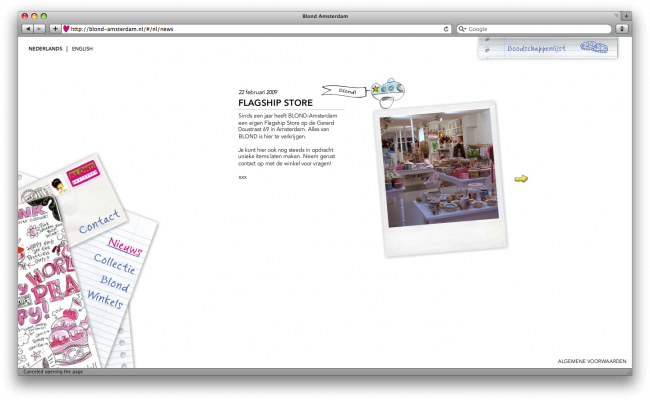 Hello, I'm Jankees van Woezik
Like this post? Follow me at @jankeesvw on Twitter